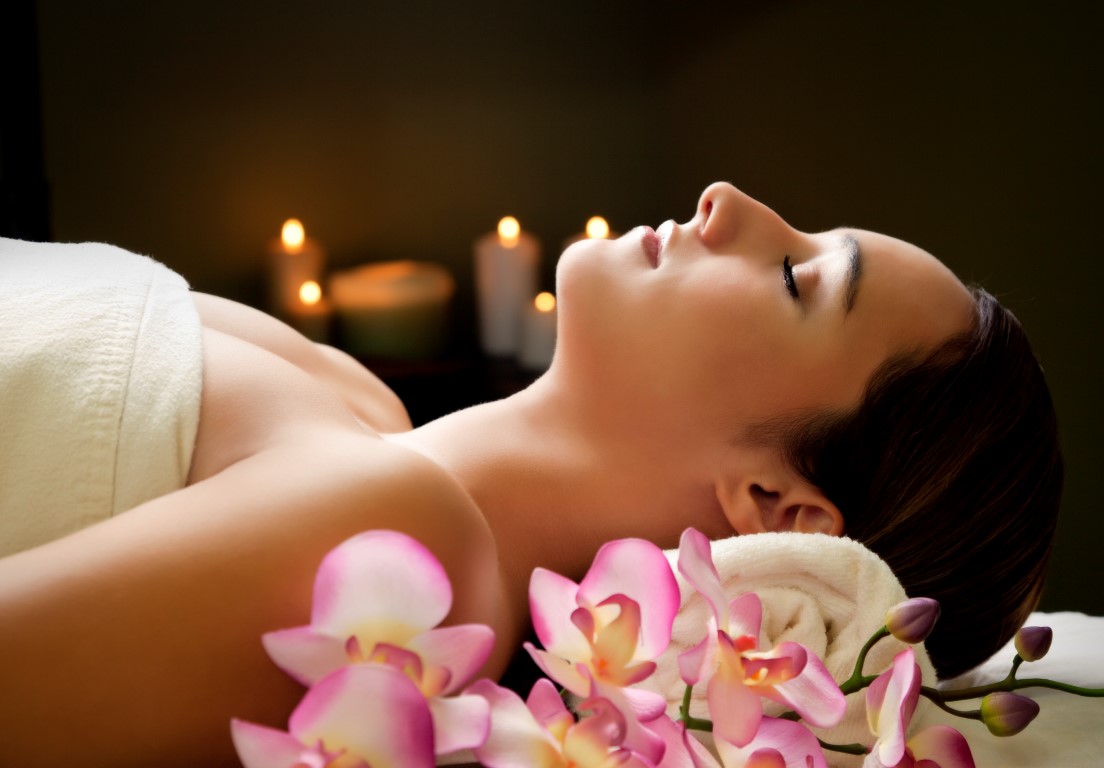 ** Only at Morrisville, Raleigh, and Cary location **
** Walk-ins are welcome!  No appointment necessary. **
Relax – Release – Revive
What is a Facial?
A facial is a professional skin care treatment performed by a licensed skin care professional. A facial cleans, exfoliates and nourishes the skin to promote clear, well-hydrated skin. A facial helps remove dead skin cells and regenerate new cells – giving you healthier, more youthful skin. A facial is the second most popular spa service after massage.
Ideally, get a facial every four weeks because that's how long it takes the skin to regenerate. Try to have a facial at least eight times a year and more often as the season changes. You may need it more frequently if you are trying to clear up a case of acne, especially at the beginning.
Why Are Our Facials Unique?
At Chandni's the skin treatments go far beyond the temporary "feel good" superficial facials. We use products that are in harmony with nature. The products are purchased only through authorized dealers in United States so you can rest assured of the quality of the products that we use. We give you long-lasting results by using natural, holistic therapies that improve skin texture, strengthen muscles, and give the skin a fresher, more youthful appearance . Skin Treatment therapist at Chandni's will analyze and diagnose your skin and provide you with customized skin care appropriate to your particular skin type. All of our facial packages include:
skin analysis,
cleanse of the skin
steam vapor is directed at your face. extraction of blackheads if you want it and it's suitable for your skin type
facial massage to relax you and stimulate your skin and facial muscles
a mask targeted to your skin type (dry, oily, combination, sensitive, mature.)
application of toners and protective creams
advice on home skin care
Facials Everyone Can Afford
A facial usually starts around $90 at a day spa in most cities. Prices will be higher at resorts and hotel spas. Special masks and serums also make the price go higher. At Chandni's we believe that a Facial massage is not a luxury but an essential routine – and as such we have made our facials affordable with attention to making it affordable for everyone. Our facials start at $60.
Sundari Signature Facial – Rejuvenating
Sundari for "Goddess" – our Sundari facials are fit for a deity. Inspired by the ancient wisdom of Ayurveda, this facial utilizes naturally active ingredients that are custom blended for intensive exfoliation and renewal. It contains natural herbal extracts and essential oils which provides lush layers of skincare leaving the skin deeply cleansed and hydrated. This holistic treatment stimulates relaxation and recovery leaving a profound sense of wellness and rejuvenation.
Sundari Gotu Kola Facial – Age Defying
Enjoy pure and indulgent bliss to reclaim your skin's youth. This advanced treatment contains essential herbs – Gotu Kola used for this facial provides an instant lift and firm skin with regenerating effects to kick-start the cell renewal process that can effectively combat premature aging and wrinkles. Our unique facial massage technique stimulates lymphatic drainage and muscle firming.
Sundari Neem Facial – Healing
Purify even the most delicate skin by sharing the benefits of Neem, known in India as the "pharmacy tree". Organic plant extracts combined with soothing oils will heal, hydrate and firm the skin while restoring balance to sensitive skin, regaining strength and its youthful glow.
Shahnaz Gold Facial – Glowing
The Gold Facial, based on Ayurveda, is a powerful anti-ageing treatment, with revitalizing and rejuvenating effects. It contains unique dual complex formula , containing 24 carat pure Gold, for slowing the visible sign of ageing . Gold is one of the softest metals and is easily absorbed by the skin. It helps lymphatic drainage and facilitates the removal of toxins and wastes. It also stimulates blood circulation and improves skin elasticity, accelerating cell renewal and reversing oxidation damage.
Shahnaz Pearl Facial – Whitening
Enriched with amino acids and minerals, it helps to moisturize the skin and improve skin texture, making the skin appear soft, firm, youthful and radiant, with an even color tone. Containing the powder of real pearls, it is based on an ancient formula. It protects the skin against the drying effects of the sun and abuse of the elements. It helps to moisturize the skin, so that the complexion looks radiant. Revitalizes and rejuvenates the skin surface, producing an even color tone.
Shahnaz Natural Neem Facial – Healing
A highly effective preparation containing extract of Neem, which is known to help enhance skin beauty. Soothes the skin and makes it appear healthy and free from problems. It provides emollients and moisturisers, to revitalize and rehydrate the skin. Helps to slow down the visible signs of ageing and makes the skin appear firm, soft and smooth. It is most effective for acne prone skin.
Back Facial – Treat your back the same as your face
From minor to major back breakouts, this relaxing treatment consists of steaming, massage, removal of blemishes, deep cleansing, and the application of a therapeutic mask.
Express Facial
Express facials are a designed to give you most of the benefits of a full facial in less time. Express facial usually lasts around 20-25 minutes, making it a convenient option for people with busy schedules and little time to spare. It is also less expensive than a full facial.